One thing I'm loving about Illustration Friday is that its got me drawing even when I'm not working on a paid assignment. Its scary how you can fall into that rut. And seeing all the incredible concepts and executions of the other folks who participate has inspired me to put everything I've got into my own humble efforts.
This week's topic was "Strength', which immediately got me thinking of doing a cheese-headed man in honour of
Jon Scieszka's
"The Stinky Cheese Man"
- a perennial fav around our place at bedtime when our guys were growing up.
But thoughts of strong cheese lead me to think of mice - or "meeses", as in "I HATE MEESES TO PIECES!"
Meeses may be small, but they can be mighty. Remember "The Mouse that Roared"?
So I started a sketch in my new favourite program, Painter, of an army mouse with several "kills" marked on his helmet...
I even started to take it to colour.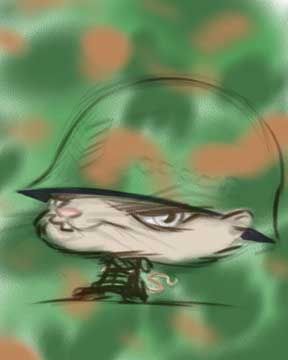 But then it occured to me that I could do so much more with the concept. So I did a revised sketch...
In the back of my mind was the always excellent art of
Jamie Hewlett
, of Tank Girl fame ( and more recently and more famously, The Gorillaz ). I've always loved the grittiness and mischievous attitude Hewlett embues his work with, and tried to capture a bit of that quality. After much futzing and struggling ( because I really don't understand this program yet ) I got this little feller to emerge: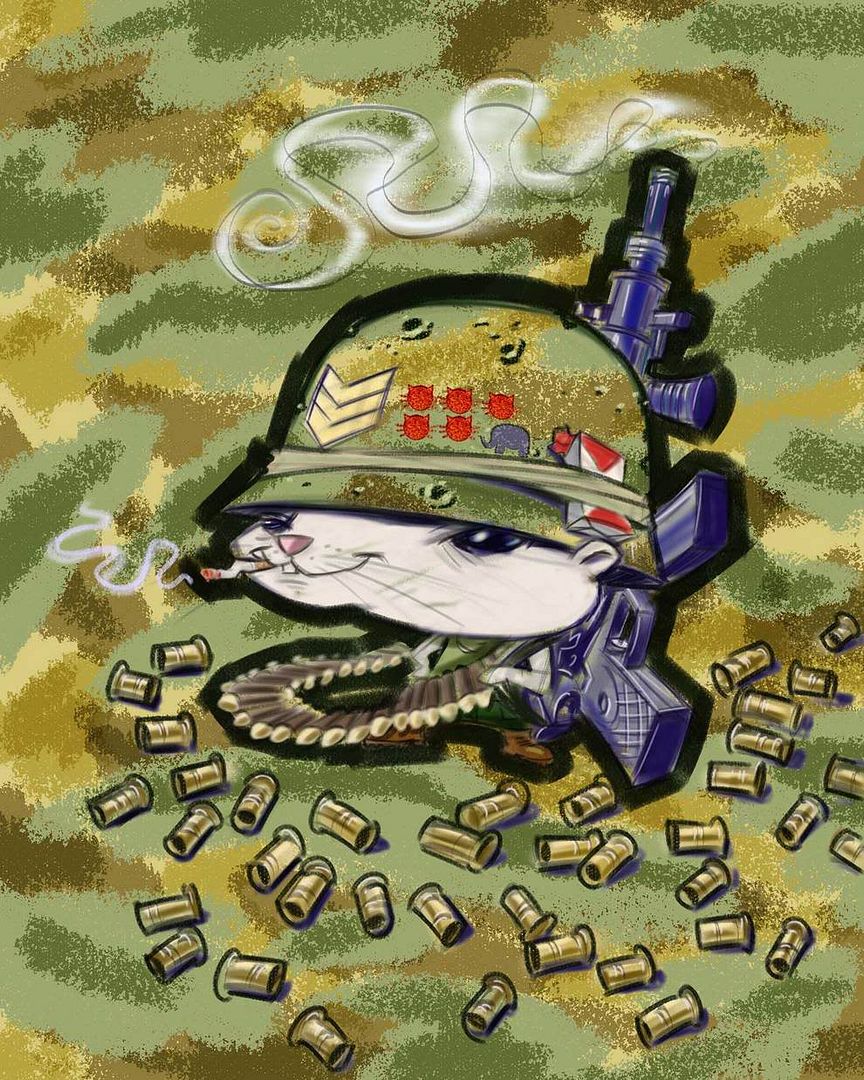 I gotta give a big shoutout to Penelope Dullaghan for starting the amazing and wonderful I-Fri. Much respect P!